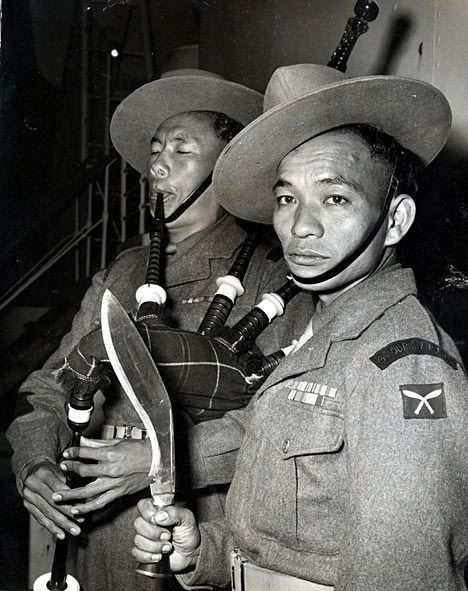 Tul Bahadur Pun, a recipient of the Victoria Cross, the highest award for gallantry in the face of the enemy that can be awarded to British and Commonwealth forces.
He was refused entrance to the UK by British officials in Nepal as it was claimed he "doesn't have strong enough ties with the UK" for him to be allowed to settle there. On June 1, 2007 this decision was overturned by the British Asylum & Immigration Minister, Liam Byrne, due to the "exceptional" nature of the case.
Yet Learco Chindamo is allowed to stay in Britain for the rest of his life.
He is the Italian-born murderer who knifed headmaster Philip Lawrence to death outside his London school in 1995.
However, we can't deport him, an immigration tribunal has ruled, because this would breach his human right to a 'family life'.
Recently, Gordon Brown's government has ruled that Gurkha soldiers who have loyally served this country for the last 150 years do not have the right to stay.
Luckily, the House of Commons did not agree with him and in a symbolic vote defeated the government and demanded that all Gurkhas be allowed to settle here if they wish.
Gordon Brown shame on you, it's not often that politics gets me angry but you and your government are morally bankrupt.
How dare you go to visit troops in Afghanistan say what a great job they are doing and then treat them like this.
"You have been sat too long here for any good you have been doing.
Depart, I say, and let us have done with you.
In the name of God, go!"
http://en.wikipedia.org/wiki/Tul_Bahadur_Pun
http://en.wikipedia.org/wiki/Gurkha